Under-threat alarm system for armoured vehicles
The GAS system has been specially developed for use in armoured vehicles such as armoured limousines or cash-in-transit vehicles. The primary functions of GAS are a two-way intercom communication and an alarm that is triggered in the event of an attack on the vehicle. In addition, there is also an option of using GAS in conjunction with a beacon as a special signalling system.
PRODUCT BENEFITS
---
The amplifier circuit developed for special-purpose vehicles creates a very high sound pressure level, even for the attack alarm – increased safety for vehicle occupants
Two-way intercom communication with the closed, armoured vehicle possible with very clear voice transmission
No intervention required in the vehicle body – easy installation, compact design of the components, discreet
Unique combination of intercom, special signal (pre-programmed with German homologation and US tones selectable) and attack alarm
For more information or a non-binding consultation, please contact us.
Operation unit GAS 520
---
The perfect balance between amplifier technology and the DKL 5604 produces extremely high sound pressure for the special signal and alarm. The integrated intercom with outstanding voice quality allows communication with persons on the outside from an armoured vehicle, eg. by using the vehicle hands-free device and additional microphones installed in the exterior mirrors.
Powerful outputs stage (GAS 624) for attack alarm and special signals (many pre-programmed)
Homologation for German special signal according to DIN 14610 with two or even just one DKL 604
Integrated intercom
Extremely compact control unit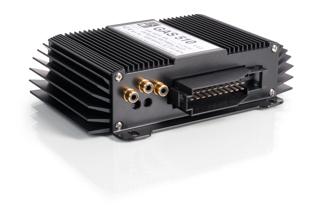 FURTHER INFORMATION
---