DBS 5000 LED
Winner of the Red Dot Design award, the DBS 5000 warning system combines modern design, a versatile range of functions and high-performance LED lighting technology. The optimum warning effect attracts the attention of road users and ensures additional safety when in operation. The low-profile design not only ensures low air resistance and reduced noise, but also makes it possible to access sites where clearance height is an issue.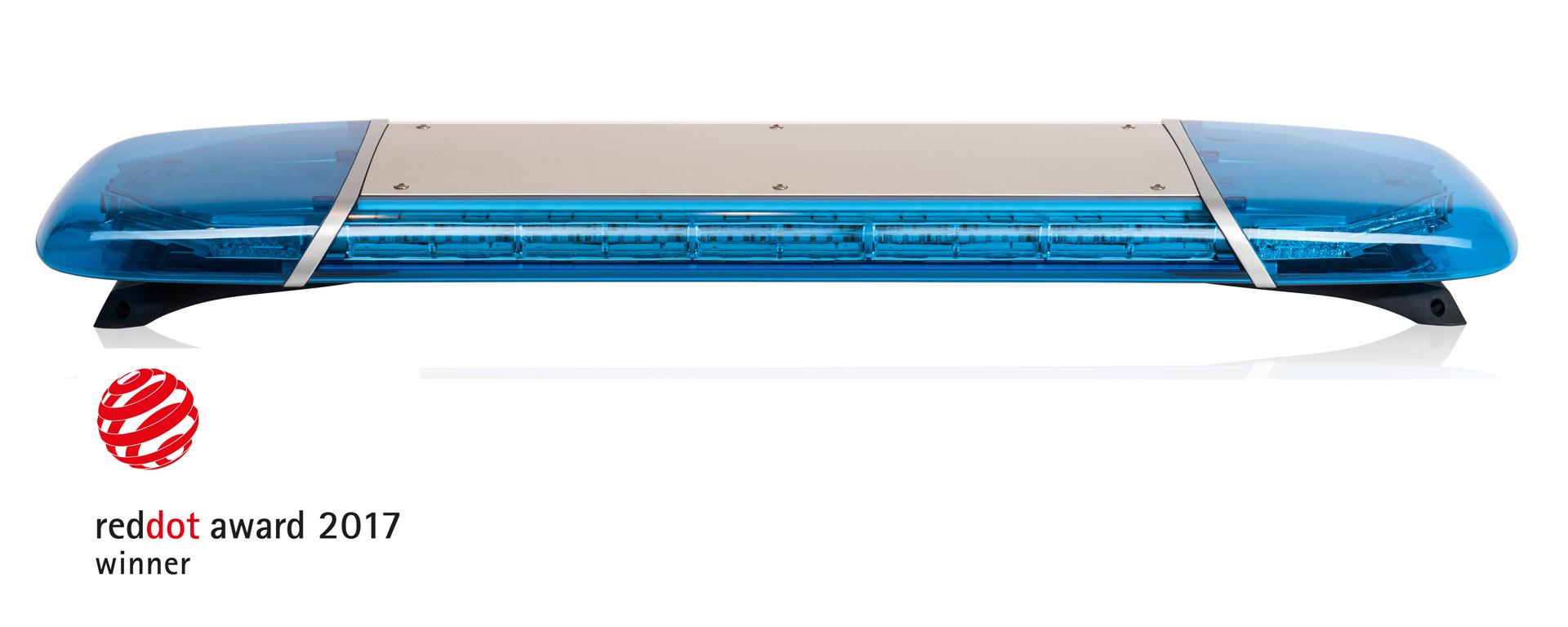 PRODUCT BENEFITS
---
Configured to customer requirements
Fitted using a modular system
Easily adaptable to individual needs
Aerodynamic housing
Low wind resistance and reduced noise levels
Low-profile design
Variety of mounting options
Fast and easy mounting options for flat or curved roofs
Vehicle-specific carrier systems offer additional mounting options
Maximum warning effect
State-of-the-art lighting technology
Automatic day/night switching
Easy operation
Digital control via CAN447 or FireCan
Converters for analogue control available
Variety of lengths
Length: 700, 1100, 1200, 1400, 1600 or 1800 mm
RANGE OF FUNCTIONS AVAILABLE
---
Infrared LED (helicopter detection)

LED command vehicle light (GREEN)

Direction indicator (turning light)*

Environment light sensor for reducing beacons at night-time

Undercarriage loudspeaker to support public adress

Alley lights: 0° or 20° tilt angle

Convoy function (control required)
Day/ night switching (automatic)
Also available with clear lamp domes

Traffic advisor (special approval required)
Integration of compressor horns possible
*CiA447 requires an I/O-Box to feed the signals.
CERTIFICATIONS
---


In accordance with the common light and EMC certifications (Germany and international)
FURTHER INFORMATION
---
Vehicle specific lightbar length