DBS 4000 LED
Winner of the Red Dot Design award, the DBS 4000 warning system combines modern design, a versatile range of functions and powerful LED lighting technology. A highly effective warning effect attracts the attention of road users and ensures additional safety when in operation. Thanks to this wide range of functions to choose from, the DBS 4000 can be adapted to suit any application.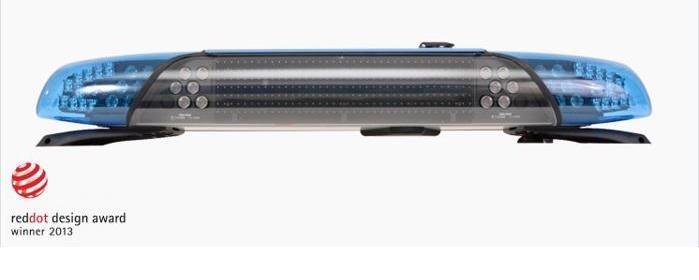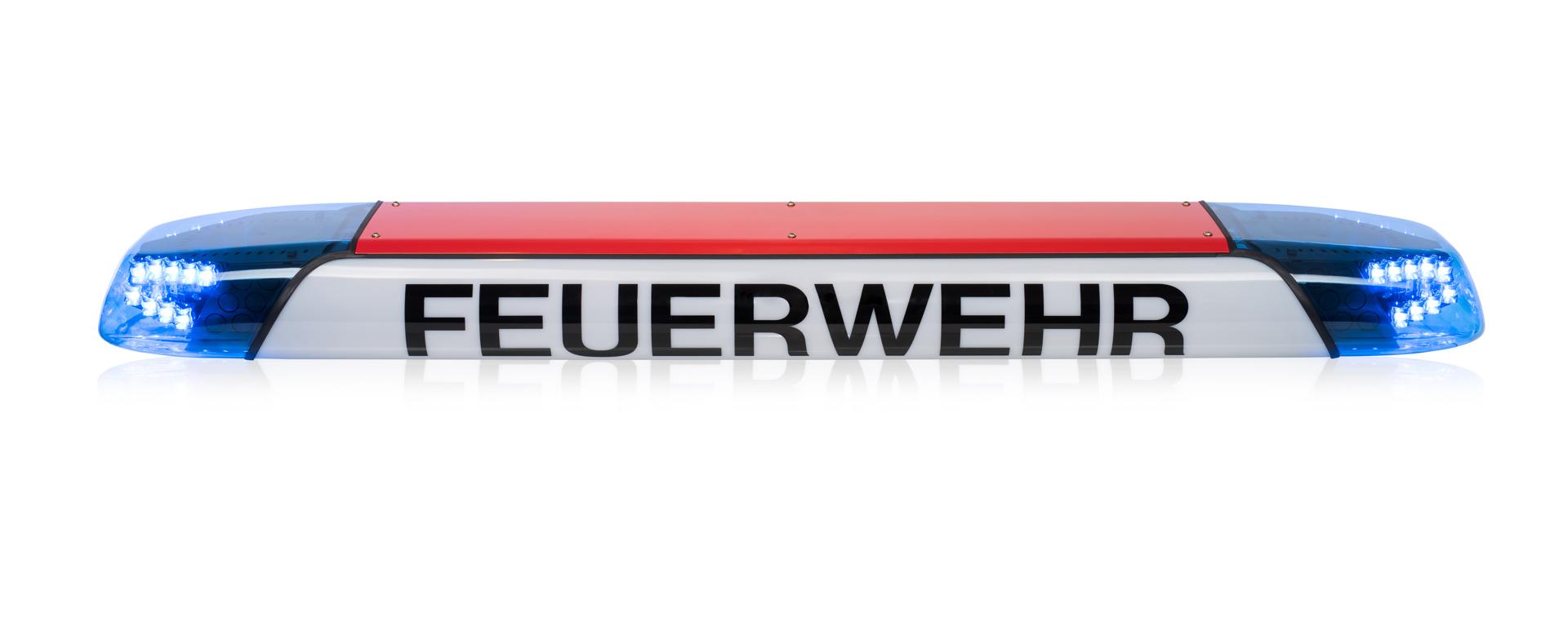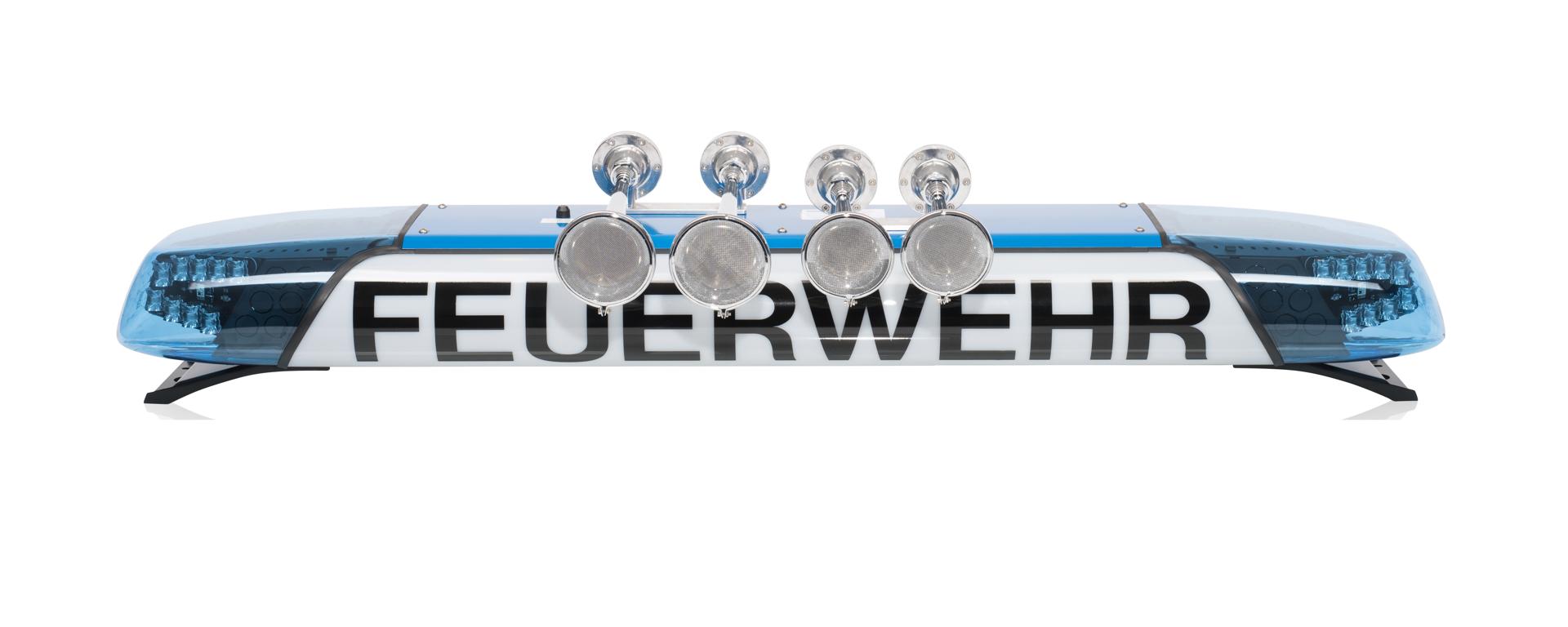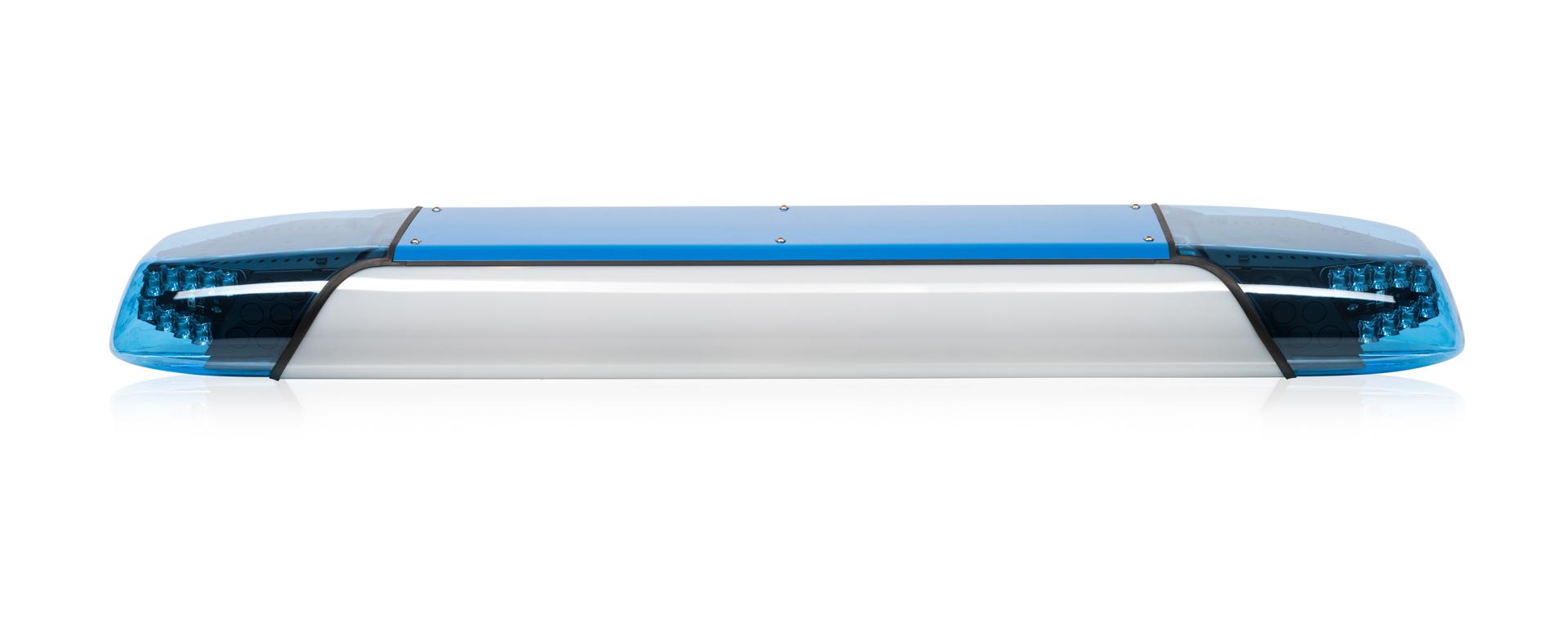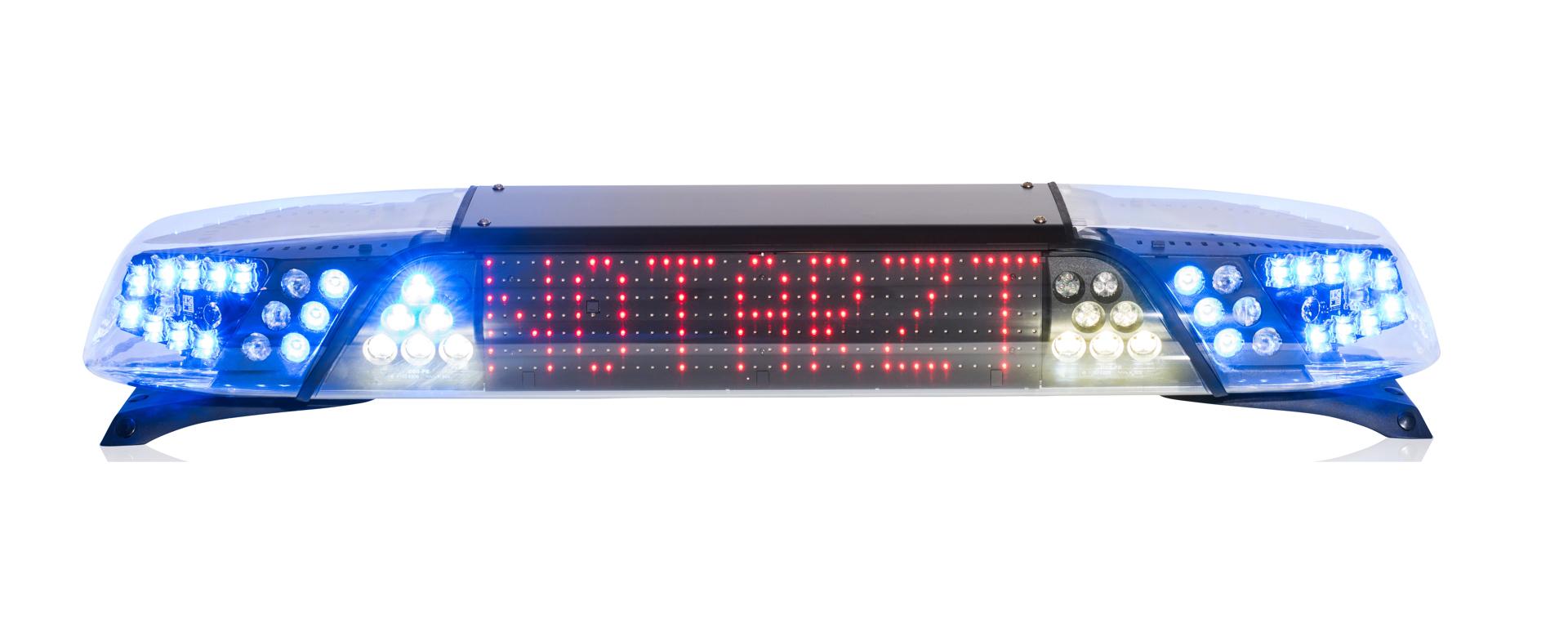 PRODUCT BENEFITS
---
Configured to customer requirements
Fitted using modular system
Easily adaptable to individual needs
Aerodynamic housing
Low wind resistance and reduced noise levels
Variety of mounting options
Fast and easy mounting options for flat or curved roofs
Vehicle-specific carrier systems offer additional mounting options
Maximum warning effect
State-of-the-art lighting technology
Automatic day/night switching
Easy operation
Analogue or digital control using the CANBus protocol, based on the CANopen Standard 447 or fireCAN
Variety of lengths
Lengths: 1100, 1200, 1400, 1600, 1800, 2000 mm
Divided version: 2x430 mm (24V)
RANGE OF FUNCTIONS AVAILABLE
---
Infrared LED (helicopter detection)

Traffic advisor (special approval required)

Convoy function (control required)

Signal beacon for command vehicle light (RED or GREEN)

Integrated compressor system (from 1100 mm)

Direction indicator (turning light)*

Alley lights: 0° or 20° tilt angle

Undercarriage loudspeakers to support public adress

Tone sequence system (TFA 614/624)

Cover glass printing
Day/ night switching (automatic)
Tube adapter in the top possible

Full matrix display
Also available with clear lamp dome
*CiA447 requires an I/O-Box to feed the signals.
CERTIFICATIONS
---



In accordance with the common light, EMC and acoustic certifications (Germany and international)
FURTHER INFORMATION
---
Vehicle specific lightbar length