Mobile warning and communication system
/// Warning and communicating in an emergency


In hazardous and large-scale operations as well as in catastrophe scenarios, gaps in the warning and information provision of the affected population have recently become apparent.
If there are power, mobile phone and data network failures or if an area is completely cut off from the warning network, it is hardly possible to warn and inform the inhabitants of the affected areas.
This is compounded by the uncertainty of a broad section of the population as to how they should behave or prepare themselves in immediate danger situations.
The MOWACOM can provide a remedy:
Warning: attracting attention (location-independent and mobile) through various warning tones
Communication: in addition to public media, information locally & temporally flexible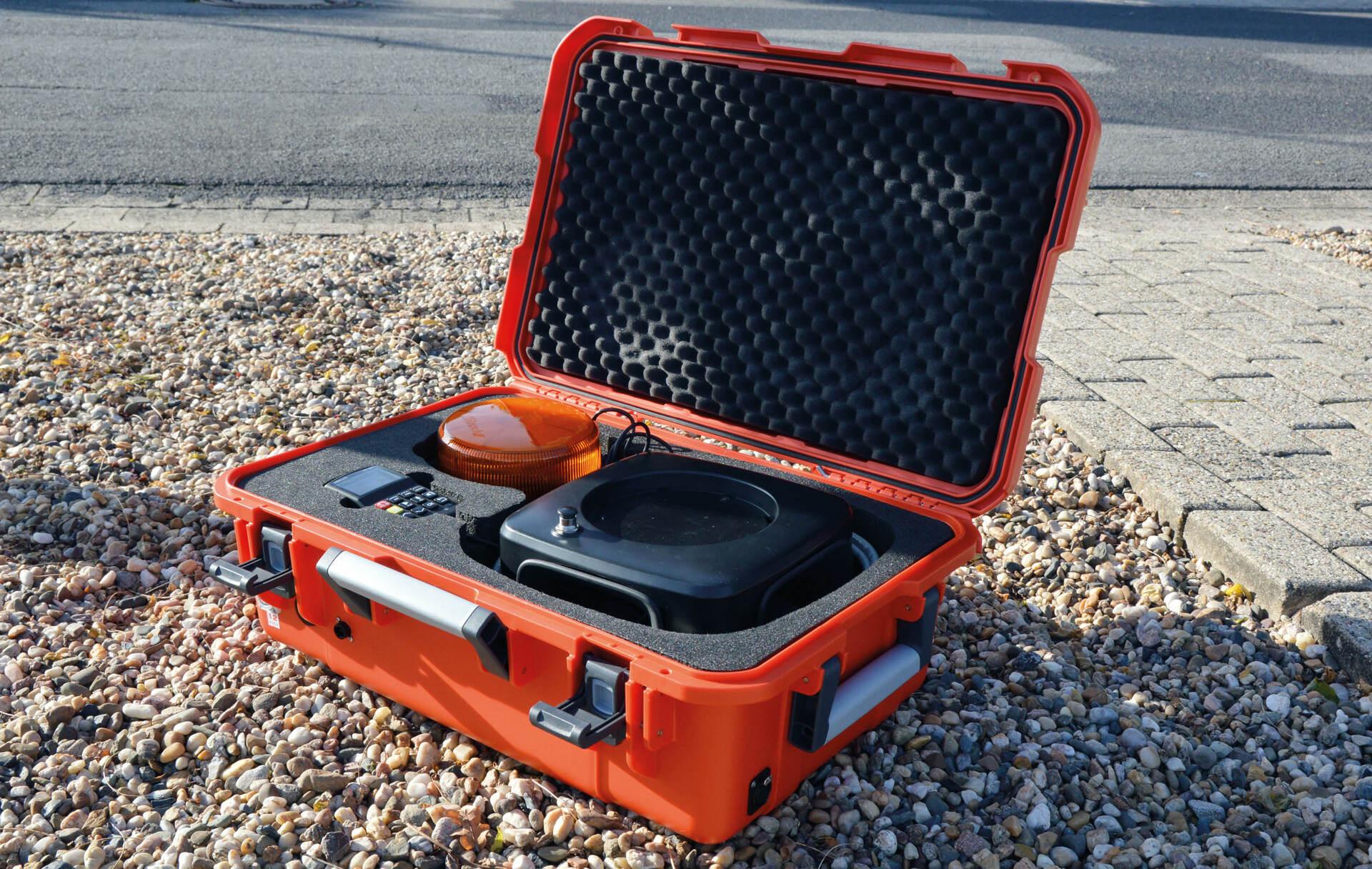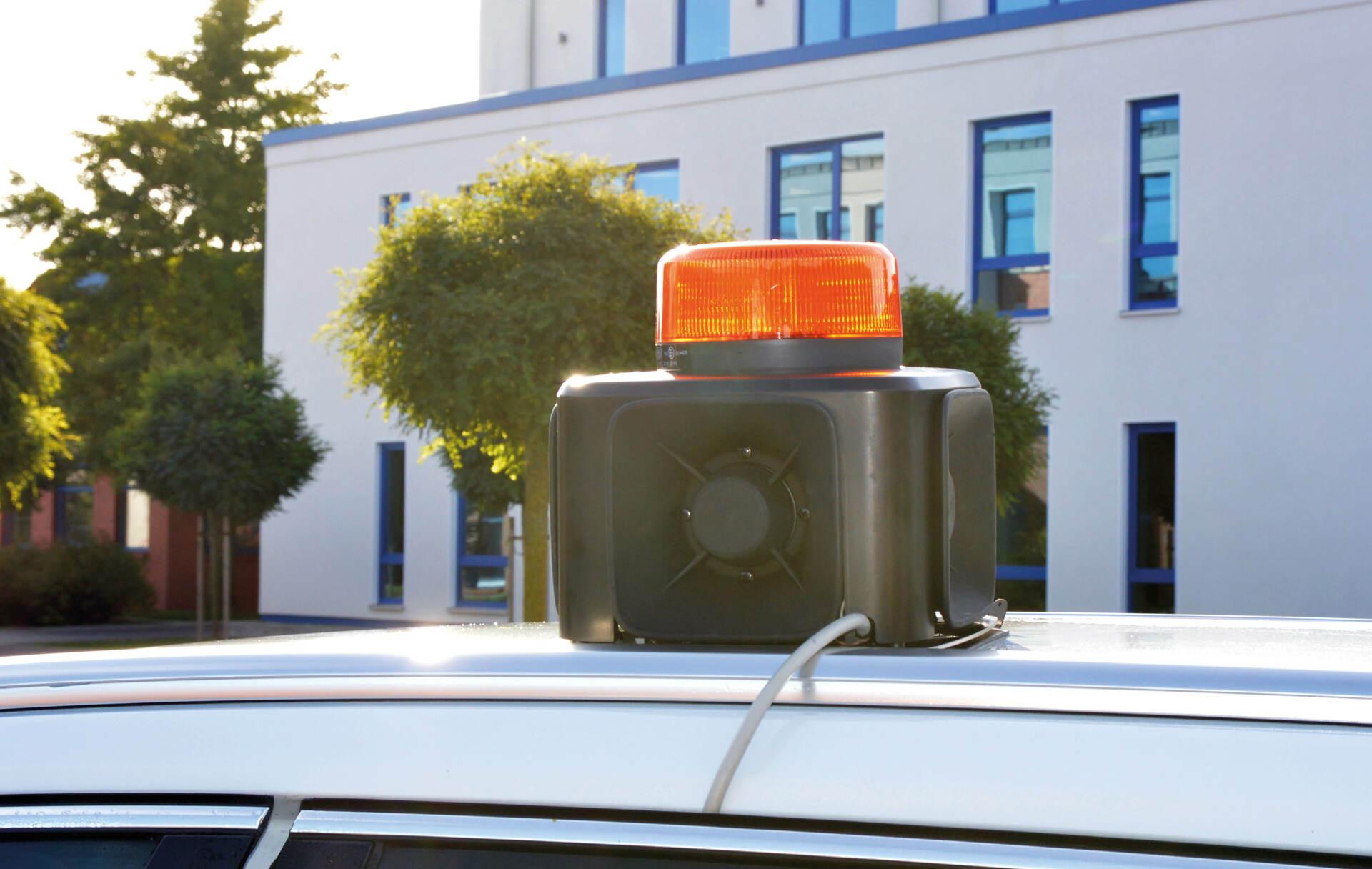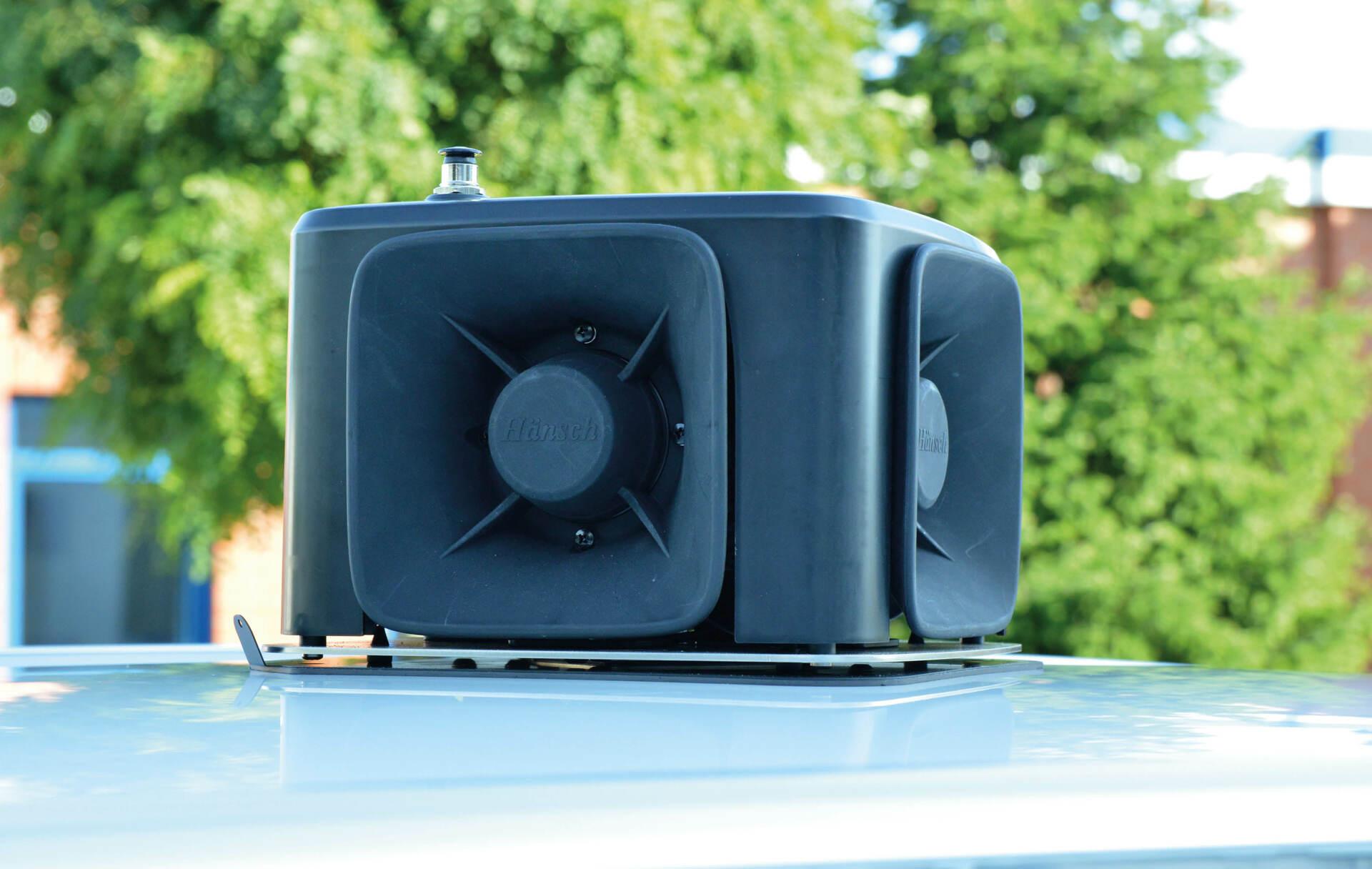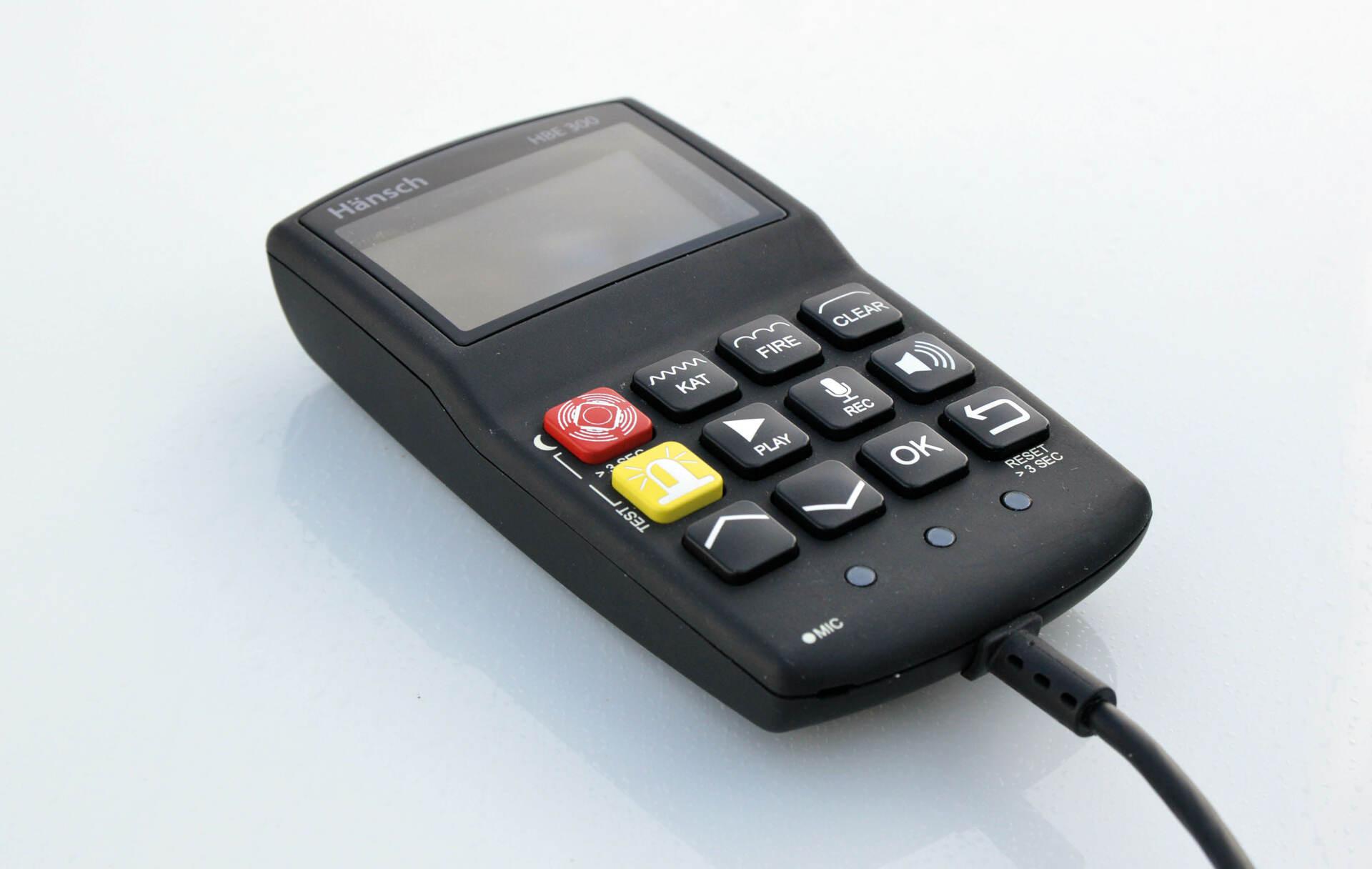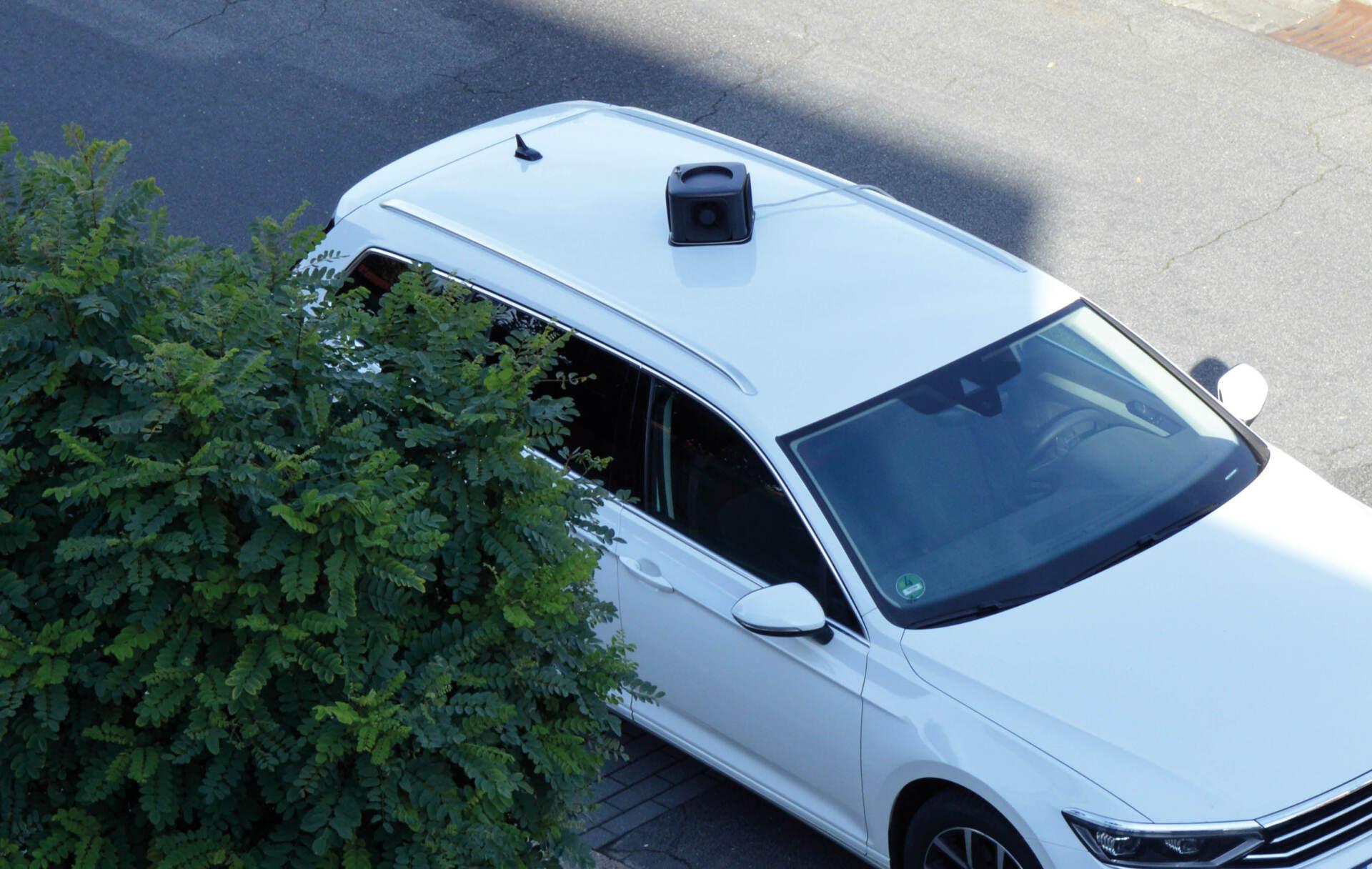 The mobile warning and communication system (MOWACOM) has been specially developed for users in professional use. It is designed to be easily transported, set up and operated by one person. The system is powered by the cigarette lighter, so it can be used without a power supply and also in private vehicles. The components, which have proven themselves in special applications, are integrated in the stackable protective case.
The basic version includes a roof unit, a handset with integrated microphone for voice announcements and an amplifier with jack plug interface. The package can be expanded to include a digital recording/playback device with interfaces for additional external audio sources (USB stick, MP3 player, mobile phone audio, etc.) as well as a beacon.


AREAS OF APPLICATION
---
civil defence and disaster control
fire brigades
municipal services and utilities
public order offices and authorities
organisers of major events
explosive ordnance disposal service
PRODUCT BENEFITS
---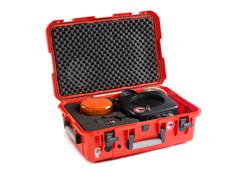 Easy handling by one person:

storage and transport in a compact and robust protective case
easy to set up on emergency and civilian vehicles, intuitive 12-button operation

Independent of the mains

system is operated via the vehicle cigarette lighter
Warning:

standardised warning tones with high penetration implemented
broadcasting all around (360°) or sector sounding (separate: right – left; front – rear)

Communication:

integrated microphone for direct voice announcements, jack interface for importing audio files
digital recording/playback device DigiRec with an integrated voice memory, expandable via USB stick and audio in endless loops and/or in change with warning tone

10 years warranty
Components
---
Stackable hard case

for safe transport and convenient storage of all components

Roof unit

4 high-performance pressure chamber loudspeakers DKL 804
360° radiation
possibility of limited radiation front, rear, left, right
non-slip magnetic mounting
easy mounting on the vehicle roof due to low weight of 8 kg
integrated device for additional fastening with tensioning straps (e.g. for glass roofs)

Tone sequence amplifier 744

realisation of public address and warning tones
built in foam insert

Hand-held control unit HBE 300

Functions:

microphone, PTT and volume control for public address integrated
activation and deactivation of the LED beacon
selection of recording and playback function
test function for announcements with reduced volume

Features:

buttons with location and activation lighting
status messages and menu navigation in the easy-to-read wide-angle display
long cable on the HBE 300 enables operation from the driver's seat

DIGIREC

realisation of the recording and playback function
possibility to connect a jack plug for external recording devices
integrated voice recorder
additional connection for USB stick
built in foam insert

optional: Comet S beacon

amber or blue high-performance beacon in LED technology
homologation according to ECE-R 65, class 2
increases attention and provides safety when driving very slowly
connection cable with plug connector for the roof unit, waterproof
magnetic adhesion for easy attachment
TECHNICAL DATA
---
Case

Material: plastic
Measurements W x H x D: 600 x 400 x 223 mm
Colour: red
Weight: 12 kg (total weight)
Voltage: 12 V

Roof unit

Material: stainless steel, plastic
Measurements W x H x D: 250 x 250 x 170 mm
Colour: black
Weight: 7,2 kg
Voltage: -
FURTHER INFORMATION
---