Sputnik mini HTA
The new LED warning device Sputnik mini impresses with its compact dimensions and simple mounting through a round drill hole. A HT solution consists of 4 lamp bodies Sputnik SL mini and 2 lamp bodies Sputnik SL HTA. The beacon as HT solution consists of several optical systems, therefore it is not a directional beacon (front flasher).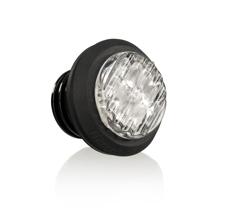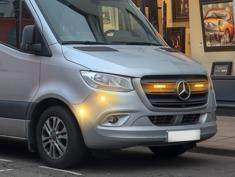 PRODUCT FEATURES
---
Highly compact design for universal usage
Housing: Aluminium
Exterior electronics for up to 2 lamp bodies
Vehicle-specific HT solutions available: MB Sprinter, VW T6 volume models or projects on request


We recommend to clarify beforehand whether homologation has been granted by the relevant registration office.


VARIATIONS
---
HT system consists of 4 lamp bodies Sputnik mini & 2 lamp bodies Sputnik SL

Voltage: 12 V, 24 V
Flash mode: in sync, alternating
Activation control (only Sputnik SL)
Systems consist of:
2 lamp bodies Sputnik SL
2 lamp bodies Sputnik mini with mounting ring (rubber)
2 lamp bodies Sputnik mini with mounting shell 22,5 °
CERTIFICATIONS
---


In accordance with the common light and EMC certifications (Germany and international)
FURTHER INFORMATION
---