Hänsch supplier for Mercedes Benz Unimog Tour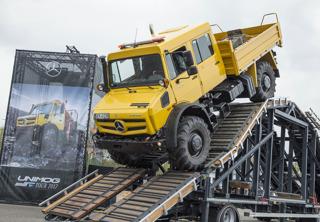 The Mercedes-Benz Unimog is going on tour! Fully equipped with Hänsch products of course. Under the banner: "information meets entertainment", the Unimog will be stopping at a total of 10 locations in Germany and the Czech Republic.
Exciting live demonstrations with the Unimog promise interesting entertainment from a practical angle during the one-day events.
For more information about Hänsch products, our technical consultants are available with their infomobile to answer all questions and concerns related to visual and acoustic warning systems.
This gives all visitors and anyone interested the chance to find out more about the versatile applications of Hänsch products.