Hänsch Jubilar-Club 2017
Hänsch honors this year's anniversaries as part of the anniversary celebrations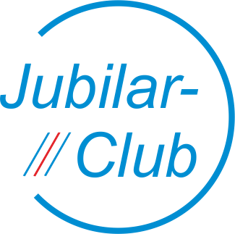 For the fourth consecutive time, anniversary celebrations honoring the employees who are able to look back on at least 10 years in the company and are therefore members of the Hänsch "Jubilar-Club" were held.
The focus of this event was on those people celebrating their anniversaries this year. As part of a celebration, these individuals were officially honored by company owner Hans-Jürgen Hänsch, as well as by the members of the management. Besides the employees who have worked for the company for 10, 15 and 20 years, those celebrating included employees who can look back on 25 or even 30 years at the company.
In total, eight new members joined the ranks of the Hänsch Jubilar-Club. Hänsch can build on long-standing, experienced members as well as up-coming talent. The fact that the numbers in the club grow year on year shows that employees feel good in the company.
Mr Drosten (30 years), received special words of praise from Mr Hänsch: "We would like to warmly thank you for your loyalty and hard work. That an employee continues to work with such great motivation after all these years highlights the positive effect of the Hänsch company philosophy. Employees who have been here a long time set an example and play a huge part in Hänsch's unique success story. "
All those celebrating an anniversary can be proud of their work and their commitment. You are the cornerstones which ensure future expansion as a market leader. It is only thanks to the active support and the know-how of the employees that the smooth operation in an innovative company is possible. Through the experience of long-term employees, the colleagues can benefit and thus continuously optimize the operation process.
A special thank you also to the "Jubilar-Club" founder Hans-Jürgen Hänsch and his wife Heidi Hänsch. It is notable that a company attaches such great importance to recognition and employee loyalty and thus offers a pleasant working environment.
The following employees were honored as part of this year's event:
---
Celebrating a 10-year anniversary at the company in 2017:
Herr Aloys Stahlhut
Frau Sabine Schmitz
Herr Markus Keller
Frau Sabine Wagener
Herr Maik Schmidt
Herr Dirk Kandelhardt
Herr Thomas Kamper
Frau Kerstin Bekel
Celebrating a 15-year anniversary at the company in 2017:
Herr Josef Tillmanns
Frau Vera Klose
Frau Nicole Becker
Celebrating a 20-year anniversary at the company in 2017:
Herr Thomas Hiller
Frau Sabine Koppe
Frau Barbara Gackowski
Herr Christian Ahlers
Frau Stephanie Kleinebrinker
Celebrating a 25-year anniversary at the company in 2017:
Frau Renate Keller
Herr Dietmar Eveslage
Herr Rolf Tessmer
Frau Antonia Benten
Celebrating a 30-year anniversary at the company in 2017:
Herr Bernhard Drosten