InterAirport 2021: Hänsch GmbH draws a positive conclusion

23rd International Exhibition for Airport Equipment, Technology, Design and Services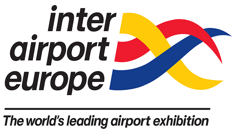 Munich/Herzlake. From November 09 - 12, 2021, the doors opened in Munich for the 23rd International Trade Fair for Airport Equipment, Technology and Design. The Hänsch GmbH was attending as the only manufacturer of warning systems, as the company offers signaling systems specially tailored for use on the airfield.
The "Follow Me" warning systems, the Comet S beacon, the Comet LED, and the HBE 300 as well as BE 304 control units generated particularly high interest at the booth with the company's own show trailer. They ensure uncomplicated and fast operation by the user and are conform to international ICAO and European EASA standards - type C. These refer to international regulations for technical equipment that may be used at airports. An overview of all the products that Hänsch has verified accordingly can be found here.
According to Martina Voß, Technical Consultant, "the knowledge of market requirements and their permanent product adaptation is a success factor and ensures that Hänsch is also the first point of contact in the market segment of equipment for vehicles at airports. Our long-standing commitment to this sector is reflected in the company's increased brand recognition."
In addition to the products designed for the airport sector, Hänsch also presented its entire portfolio of optical and acoustic special signaling systems to the interested audience at Europe's largest trade fair of the airport industry. The DBW 4000/5000 dual-color switchable warning systems for the airport fire department, the COMET LED and directional beacons in LED technology impressed the representatives of airport operations.
The airport fire truck from the manufacturer Tempera, which is in use at the airport of Zagreb, also raised attention. It has been mounted with the HT solution Sputnik SL, the front flasher Sputnik SL, the TFA 624 as well as two ASW 1010 "White Point" on the water cannon.
With the end of InterAirport, Hänsch also closes the exhibition year 2021. "Overall, we can look back on a first successful event year since the beginning of the coronavirus pandemic. We generated new contacts during the trade fair days, initiated exciting projects and also concluded some contracts. With this result, we are looking forward to the next trade show year, concludes Ralph Wieczorek, authorized signatory and head of sales at Hänsch.