Hänsch at the Interpolitex in Moscow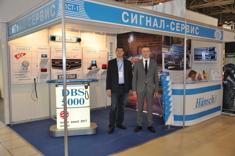 From 23 to 26 October 2018, the largest Russian International homeland
security exhibition Interpolitex took place in the All-Russian Exhibition Centre in Moscow.
470 domestic and foreign companies and organisations from 14 different countries took part in the 22nd Interpolitex. The trade fair for security is aimed at decision makers and strategic buyers for state security funds, and offers a beneficial platform for further expanding the network and the "Hänsch" brand in both the Russian market, as well as CIS states' markets.
With more than 20,000 visitors from 46 countries, this year's Interpolitex broke its previous attendance record.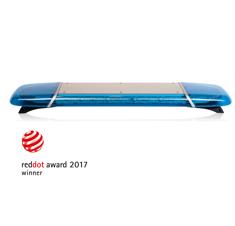 Together with its distribution partner, Signal-Service, Hänsch also presented its broad portfolio of high-quality optical and acoustic warning systems.
The excitement at the exhibition booth centred around the presentation of the DBS 5000. Under the motto "Maximum safety through perfection", the DBS 5000 was presented to the Russian specialist audience with a demonstration. Above all, the aerodynamically optimised casing in combination with the various application possibilities impressed all round. Optimised lighting technology ensures a maximum warning effect with the DBS 5000 and the best possible security for emergency vehicles. A modern design rounds off the concept and satisfies the most stringent of requirements.
By participating in the largest trade fair for the police sector, Hänsch was able to gain an even more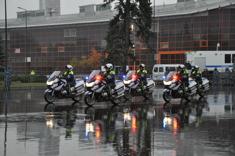 comprehensive impression of this industry. Knowledge about the market is an important success factor for future activities. The general public was enthusiastic about the new design and the abundant possibilities.
Mark your calendars now:
The 23rd Interpolitex will continue its tradition of taking place within the VDNH complex in Moscow from 22 to 25 October in 2019.