Hänsch at the Infopol in Belgium
Trade fair for the equipment of police, surveillance and security services, emergency services and disaster response units.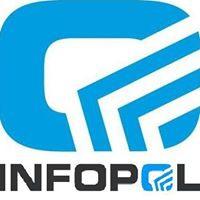 Since its foundation, the Infopol has developed into a flagship fair for police, surveillance and security services in the Benelux countries. It presents all the products and services required for an intervention in the case of a disaster, accident, fire or any other emergency.
At the 24th edition of the fair, at the beginning of April, Hänsch presented itself for the first time to the trade audience with the Show Trailer. Especially in recent years, the Hänsch brand has gained considerable recognition within the Belgian Ministry of the Interior. In 2017, 53 Antwerp police vehicles were equipped with complete Hänsch systems (DBS 5000, special signalling system TFA 624 and hand-held control unit HBE 300).
Many interesting and promising conversations were held with potential customers and interested parties. New contacts to decision-makers, procurers and end users were established and existing customer relationships deepened.
The good response of the trade fair visitors underlines the success of the increased sales activities throughout Europe. With the knowledge of the market requirements and the direct proximity to customers, Hänsch intends to expand its leading market position in Europe also in the future. Following this success in Belgium, Hänsch is confident to also participate in the upcoming Infopol in 2021.