Hänsch at the IAA in Frankfurt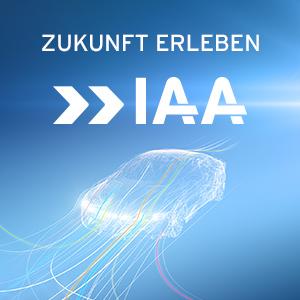 In keeping with its motto 'Witness the future', the 67th IAA PKW (the International Automobile Exhibition) took place in Frankfurt an Main from 14/09 - 24/09/2017.
Although the IAA took place in a difficult climate this year due to the Diesel debate, the VDA (the German Association of the Automotive Industry) recorded no loss in visitor numbers. The IAA has retained its appeal. In total, around 810,000 guests visited the IAAA and thus this platform continues to be the most visited trade fair in Germany.
Many visitors from official circles such as the police, fire brigade, rescue services and municipalities, as well as renowned automobile and body manufacturers, visited Hänsch's exhibition stand and several interesting business deals were recorded. Foreign representatives also expressed great interest in our innovative warning systems.
Above all, the outstanding warning system DBS 5000 was once again very much in demand, having achieved the "reddot design award", and with new options for a rear warning system and power flash.
After Hänsch had presented a new website at the RETTmobil 2017, there was another highlight at the IAA PKW. The Hänsch product documentation, with a completely new design, was presented to the specialist audience for the first time.
Of course, we will be happy to send you the printed versions. Just use our contact form.