Trade fair dates 2019
Visit our stand at one of the following trade fair events and see the quality and diversity of our products for yourself.
We look forward to seeing you there!
INFOPOL 02.04. - 04.04.2019 (Kortrijk, Belgium)
---
Trade fair for the equipment of police, surveillance and security services, emergency services and disaster response units.
Booth 161-162

RETTmobil 15.05. - 17.05.2019 (Fulda)
---
RETTmobil presents products, innovations and services: products of renowned manufacturers of ambulance and emergency rescue vehicles, as well as renowned exhibitors from the fields of vehicle equipment, emergency medicine, clothing, radio technology, publishers, trade associations, aid associations, fire fighters and armed forces, as well as products from many involved in the sector.
Hall G - Booth 1315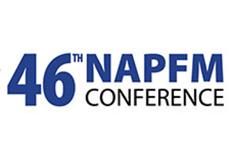 46. NAPFM Conference 11.06. - 12.06.2019 (Telford, UK)
---
The exhibition focuses on transport for Ambulance, Fire & Rescue & Police but also attracts exhibitors and visitors from the other Emergency Services, local authorities and some Government departments. On display will be a comprehensive range of vehicles, equipment and services for the benefit of this specialised area of the public sector.
DEMOPARK 23.06. - 25.06.2019 (Eisenach)

---
From 23 to 25 June 2019, demopark 2019 will open its gates in Eisenach. At Europe's largest open-air exhibition for landscape care and municipal services, well-known brands will display their innovations – among them manufacturers of municipal and compact tractors. Interested visitors can examine and even test the models at first hand, on the 25-hectare exhibition grounds.
Outdoor area - E 594
Brandpunkter 28.08. - 29.08.2019 (Odense, Denmark)
---
The Brandpunkter is the most important platform for fire brigades and rescue services in Denmark to obtain information about innovations in the equipment of emergency vehicles.
IAA PKW 12.09. – 22.09.2019 (Frankfurt)
---
From September 12 to 22, the 68th International Motor Show (IAA) will open its doors in Frankfurt am Main to show you the latest trends in cars and mobility.
Hall 9, Booth C04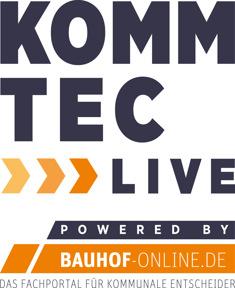 KommTec live 12.09. - 13.09.2019 (Offenburg)
---
Demonstration Trade Fair for Municipal Technology
The premiere of KommTec will take place live in Offenburg on September 12th and 13th, 2019. The newly designed trade fair with accompanying lecture program is dedicated to the three main areas Road Construction & Infrastructure, Wastewater and Waste Management & Recycling. The live character is the focus of the event.
Outdoor area - Booth 45
Sapeurs Pompiers 18.09. - 21.09.2019 (Vannes, France)
---
From 18 to 21 September 2019, the National Congress 2019 will be held in Vannes. This is organized by the National Federation of Fire Fighters of France (FNSPF), the Federation of Fire Department (UDSP) and the Regional Fire and Rescue Service (SDIS) of the department Ain (01). It is a must-attend event for the French fire service. Hänsch is taking part for the third time and is looking forward to many visitors.
http://congres2019.pompiers.fr
InterAirport 08.10. - 11.10.2019 (Munich)
---

From 8 – 11 October 2019, inter airport Europe 2019, the 22nd International Exhibition for Airport Equipment, Technology, Design and Services will take place at the Munich Trade Fair Centre in Germany.
For manufacturers and suppliers of airport equipment, technology, design and services, inter airport Europe provides the opportunity to meet specialists from airports, airlines, air cargo carriers as well as aviation support from all over the world looking to invest in future-oriented, modern solutions for the interconnected airport.
Outdoor area - E 60
FLORIAN 10.10. – 12.10.2019 (Dresden)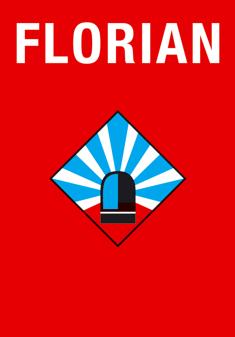 ---
The FLORIAN 2019 - Trade fair for Fire Brigades, Civil Protection and Disaster Control, takes place October 10 - 12, 2019 in Dresden, Germany. The FLORIAN 2019 is the only fire trade fair of the year all over Germany. Integrating the rescue service forum aescutec® into FLORIAN stands for our holistic approach to regard all rescue forces in this unique fair.
The visitor's target groups of the FLORIAN are policy makers from various government agencies at the state, city and community levels, members of professional and voluntary fire brigade departments, plant fire department, police, the armed forces, rescue service and relief organizations as well as sales representatives of professional authorities, executives and interested action forces from the active defense and the disaster management services.
Hall 4, Booth B5